If you're looking for an alternative for AMZ Scout, check our review and discover a better solution for your Amazon business.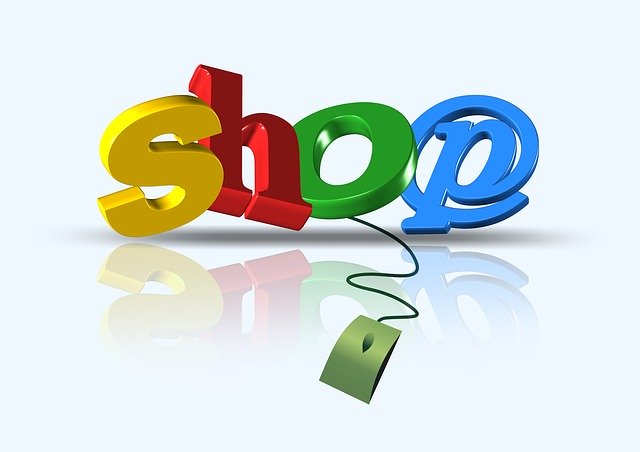 If you're thinking about starting a selling business on Amazon, one of the things you need to know is which software solution you should pick to help you maximize your selling potential. Sellers who are already trading on the biggest online selling platform worldwide know that choosing the right product to sell and finding the right keywords for product listing isn't just pure luck or experience. It's about the accurate data insight you have.
Suppose you want to have an insight into the most accurate data about products, keywords, trends, competition, etc. In that case, you need to leverage one of the best software solutions for Amazon sellers. With the right information by your side, you will be able to make strategic decisions that will lead your selling business straight to success.
What is AMZ Scout?
AMZ Scout is a software solution for Amazon sellers that will maximize your selling potential. They are far known for their slogan: "The Smart Choice for Making Smart Decisions." AMZScout is created to provide an aggressive and comprehensive means to discover rockstar products, evaluate the data, and keep track of your sales.
Most users point out the high accuracy and the comprehensiveness of the information this solution offers. AMZScout offers a variety of tools such as:
● Amazon Keyword Search
● Product Database
● Reverse ASIN Lookup
● Amazon Keyword Tracker Chrome Extension
● FBA Fees Calculator Chrome Extension
● Sales Estimator
● And many more.
You will get access to historical data, analysis, and trends for your products of interest. Also, this software solution provides data on projected sales and profit.
How much AMZ Scout costs?
Some of the AMZScout tools can be used for free, such as FBA Fees Calculator Chrome Extension, Sales Estimator, Stock Stats Chrome Extension, and Amazon to E-bay Compare. But if you want to take full advantage of this excellent software solution for Amazon sellers, you will have to subscribe to one of their plans or use a 7-day free trial period to try out if this solution is a good fit for your business. AMZScout subscription plans:
● PRO Extension - Costs $44.99 per month when it's billed monthly and $14.90 per month when it's billed annually. Lifetime subscription costs $299.
● Amazon Seller's Bundle - $49.87 per month when it's billed monthly, and if you pay annually, it will cost you $24.90 per month.
What is the best alternative for AMZ Scout?
There are many other available solutions on the market, and some of them are great enough to stand side by side with AMZScout, while some software solutions for Amazon sellers exceed even the AMZScout.
#1 AMZ Scout alternative - IO Scout
IO Scout is an all in one solution for Amazon sellers to help you start and run a successful selling business, and be in the top 5%. It includes all features that you will actually use.
Product Finder feature will help you find winning products on a dime. You will be able to discover a product that fits all of your criteria, thanks to customizing filters. Also, this feature allows you to research in-depth product data and trends and analyze sales of your rivals.
The Product Tracker tool will provide you with the most accurate data about your products. By bookmarking your product ideas, you will gain fast access to that particular item's most reliable data, which is updated every hour.
With Trends and History tool, you will be able to analyze product history and trends, and therefore get insights into the demand, sales, and seasonality of that particular product. This tool features intuitive graphs that will let you understand the data quickly, just with a glimpse.
The Keywords Scout will help you discover keywords that will convert and draw more potential buyers. You will be able to find new niches and discover which ones you should definitely pursue.
IO Scout also has an Amazon Chrome Extension that will allow you to do a product analysis right on Amazon's pages.
The Amazon FBA Calculator is completely free, and anyone can use it.
Another free feature from IO Scout is their Sales Estimator.
The Listing Builder tool will assist you in optimizing your product listing pages to the maximum.
IO Scout is currently the most budget-friendly solution, and you can subscribe to their services, starting from only $14.50 per month for a Startup plan, if you choose the annual payment.
IO Scout is currently the best AMZ Scout alternative because, for a fair price, you will get an all-in-one solution with tools that you actually need. Besides the useful features and budget-friendly cost, IO Scout reflects the highest data accuracy.
If you choose this software solution for your business, you will get an available personal assistant 24/7 for any questions and concerns regarding Amazon selling business. This assistant is a highly competent person with lots of experience in the Amazon selling business. The assistants are available all the time, and not just for questions regarding the IO Scout and products, they are available for any questions related to selling on Amazon. This is highly beneficial, especially if you're just starting. Still, even the professionals need to consult from time to time, and you can stay assured the professionals are there to help you succeed.
#2 AMZ Scout alternative - Jungle Scout
This comprehensive solution offers a variety of tools for Amazon sellers. The Keyword Research tool will provide you with a straight answer when you're looking for product and niche ideas for your online store.
The Competitor Analysis tool will help you quickly determine the general level of competition by analyzing thousands of metrics for thousands of products.
Jungle Scout's Opportunity Finder is a great feature, especially for newbies, because it will assist you in finding rising trends and profitable item niches.
The Keyword Scout will assist you in finding top keywords, their search volume, and PPC bids.
The Launch feature is another great feature from Jungle Scout that will send automated emails to your customers about promotions.
If you're a professional, the Sales Analytics tool will probably be one of your favorites because it will point out your store's financial health status. Sales and profit metrics will be available in just a few clicks.
Jungle Scout is one of the most popular software solutions among Amazon sellers, but it isn't quite cheap. Their plan starts with a $39 per month, and that's with limited access to features.
#3 AMZ Scout alternative - Helium 10
Helium 10 has a lot of exciting features, and this is one of the reasons it stands out among other competitive software solutions. The Black Box feature allows you to find profitable products and new niches with advanced filters that will help you find just what you've searched for.
The Scribbles is a listing optimization tool that will help you build your product listings in the best possible way suggesting whether your keywords are placed in the right place.
With the Frankenstein feature, you will discover keywords with the highest potential. When you find the right keywords, the Index Checker will help you determine whether your product listings are appropriately indexed.
The Trendster tool is created to help you track products and their trends over time.
If you need to spy on your competitors, and their keyword strategies to rank better, you can take advantage of the Cerebro Reverse ASIN Lookup feature. With this tool, you can have an insight into keyword search volume, and a lot more.
The Refund Genie will remind you if any lost or damaged goods had to be reimbursed by Amazon.
The interactive seller dashboard within Helium 10 will assist you in keeping track of your earnings.
Helium 10 also has a browser extension called X-ray. It will assist you in browsing items on Amazon, receive detailed reports about any chosen product, and determine the potential behind that product.
Some of the features can be used for free, but if you want to experience the full advantage of this software solution, you have to subscribe to one of their plans.
Depending on what package you choose, you will have to pay $37 per month, $97 per month, $197 per month, and $397 per month.
Author's Bio:
Hannah is professional writer who loves to make research on unique topics and express her thoughts by content writing.