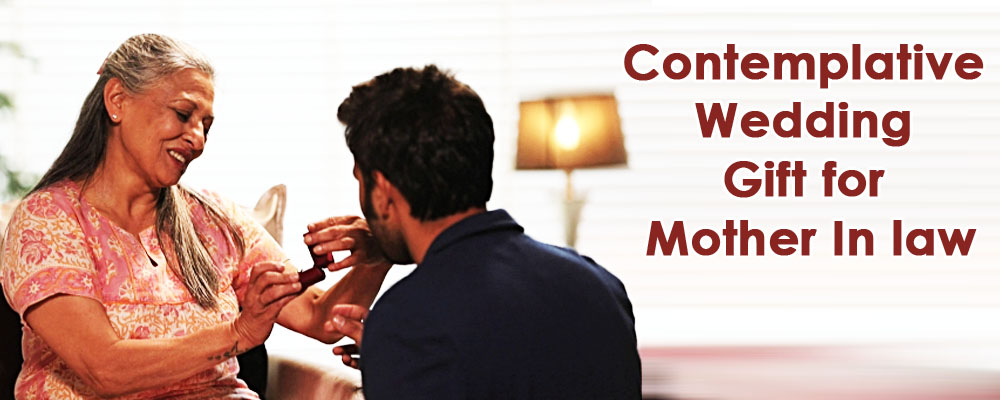 Since earlier times it has been a tradition that the bride and groom have to offer presents to the family members. This list of family members includes parents, brothers, sisters, and many more. Of course, the parents stand first place if they have helped the couple in planning out the wedding.
The tricky part comes in when you gotta select a wedding for your MIL that is your Mother-in-law. For one you are just starting to know hence, it becomes quite difficult to get a gift for her. On top of that, you are nervous as well. So all that sometimes results in purchasing a wrong gift.
But, you don't need to worry anymore, because in this blog, today we have mentioned down about the contemplative wedding gift ideas for MIL. To know more, keep scrolling until you reach down!
1. Charm Hand Bracelet
The first gift we have discussed over here is the charm hand bracelet. Before purchasing the gift, ensure you know the taste and style of your mother-in-law. You can get the type of bracelet according to her choice. For instance, if she loves to have something shiny yet classic, then you can give a diamond bracelet. Or maybe a bracelet made of her favorite color, gold or silver mixed together to give an exciting look.
2. Hand Written Thank You Card
Another gift you can offer to your MIL is the hand written thank you card. Again, it's entirely upon you how you wish to make. Either you can opt for a DIY card or perhaps get it from an online portal. Remember, either way, it's going to leave a lasting impression. Along with the handwritten thank you card, buy a bunch of her favorite blooms and then opt for online flower delivery services that will send within no matter of time. Decorate it in an artistic and beautiful way that will leave a lasting impression in her heart.
3. Garden Survival Kit
Many mothers-in-law are fond of gardening. It's their favorite thing to do whenever she is free. Therefore, why not gift something related to gardening like a survival kit. Well, there are plenty of options available in terms of a garden survival kit. You can check whether she needs some technical things or the fertilizers, seeds, or perhaps a combination of both tools and seeds. Depending upon her need, get a gardening survival kit for your mother-in-law as a wedding gift. Trust us; she will be amazed to see something like that.
4. Family Tree Jewelry
Family tree jewelry is something very close to your MIL's heart. Hence, you can get traditional jewelry for her. Another option for you is to get creative and buy family tree jewelry with intricate design on it. It makes a wonderful gifting idea for the groom's mom. Don't miss out to say thank you with a flower to her as a sweet gesture.
5. Picture Frame Memories
An interesting and amazing gifting idea for Mother-in-law is the picture frame memories. In this gift, you can collect all the pictures from childhood to right at this moment – the captured ones and frame them together. This will be an emotional gift for her as all the memories pass by her eyes in one single frame. With this gift, she will be utterly impressed. To enhance it further, write down a loving quote on the relationship groom and your MIL.
6. Personalized Mother of Groom Hanger
Last but not least, a personalized groom hanger for the mother as a gift. When the wedding is decided the moms tend to be more excited than anyone in the family especially during shopping of dresses. For the special day, she might have selected a beautiful dress for herself.
Hence, why not offer her a personalized hanger? Isn't that a brilliant idea? It surely is! You can get a customized one with "mother of the groom" and gift her so she can hang the dress.
It takes time while getting adjusted with the new family especially your soon to be mother-in-law. But everything eventually falls in place. In the above-mentioned blog, we have jotted down some excellent wedding ideas. Do try them out and let us know about your suggestions in the comment section.
Author's Bio:
"Celine Wilson is a professional kids, family and relationship blogger. She regularly blogs about the best ways to enjoy your life. Her posts are published in several leading blogs.
"