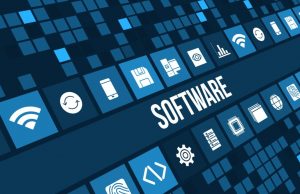 By Dean Kaplan, CEO and President, The Kaplan Group
It is not always bad planning, bad marketing, or unforeseeable events that destroy a small business. Unpaid invoices are one of the leading causes of death for a business. Small businesses often run on tight cash margins and even one or two unpaid bills can cause the organization to fail. Although you can't avoid all outstanding invoices, there are steps you can take to try and prevent most of them. Certain categories of software can help you avoid your business from falling victim to this problem.
Invoicing Software
You would be surprised at the number of businesses I've seen that do not have or use invoicing software. In addition to any tax, payroll or financing needs you have, you want to use software that allows you to customize the terms, sends the invoice, alerts you when a payment is due and allows you to send reminder notices to customers who are late. Any accounting program designed for businesses will have this capability, but amazingly some companies don't use it. Other companies utilize invoicing software that integrates with their accounting program to enhance the communication process with your customers with automatic reminders and reconciliation features. If an unpaid invoice gets to the stage where you are considering collection or legal action, you will want to have a strong paper trail of all the invoices and reminders you sent.
Payment Processing
The more ways you have for people to pay you, the more likely they will pay you on time. With options like Zelle, PayPal, Venmo and Stripe, there's no reason not to offer online payments. Many companies regularly pay by ACH or Wire. Although most payment services charge fees, the fees are minimal compared to the unpaid invoice's cost. Allowing payment by credit card is also helpful, although there is a chargeback risk that you don't have with electronic payments. "The check is in the mail" is a cliché that we still deal with regularly, and all too often, it never arrives.
Auto Renewals
Software as Service (SaaS) and other companies often rely on auto-renewals. Auto-renewals can provide a steady cash flow and take the worry out of service interruption while negotiating new contracts. If your company is set up to pay or use auto-renewals, make sure you have software that alerts you to due dates.
The software that collections agencies use tends to be specialized. If you find yourself with unpaid invoices, and are looking for a collection agency, you may wish to ask them about the types of software they have available.
Don't forget that not paying your bills can be expensive for you, too. Make sure your Accounts Payable software is as up to date as your receivable software. It's crucial that you purchase software and systems that will remind you of upcoming renewals for any auto-renew accounts.
Dean Kaplan is president of The Kaplan Group, a commercial collection agency specializing in large claims and international transactions. He has 35 years of manufacturing, international business leadership and customer service experience. Today, he provides business planning, training and consultation to a variety of global companies.
Author's Bio:
I am an author of selfgrowth