Celebrities round the world are crushing over the hit 90's trend of fishnet stockings. The oomph factor of this statement accessory is making it a favourite amongst some of our favourite bloggers too. See how Bella Hadid and Miley Cyrus styled these in two different and effortlessly stunning styles.

Fishnet stockings made their return with New York Fashion Week, most designers styled them with their top collections, of course it was unknown back then how viral this trend would go. Some big players like Ashley Williams, Balmain and Simone Rocha featured fishnets heavily with their collections.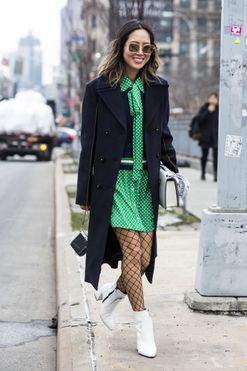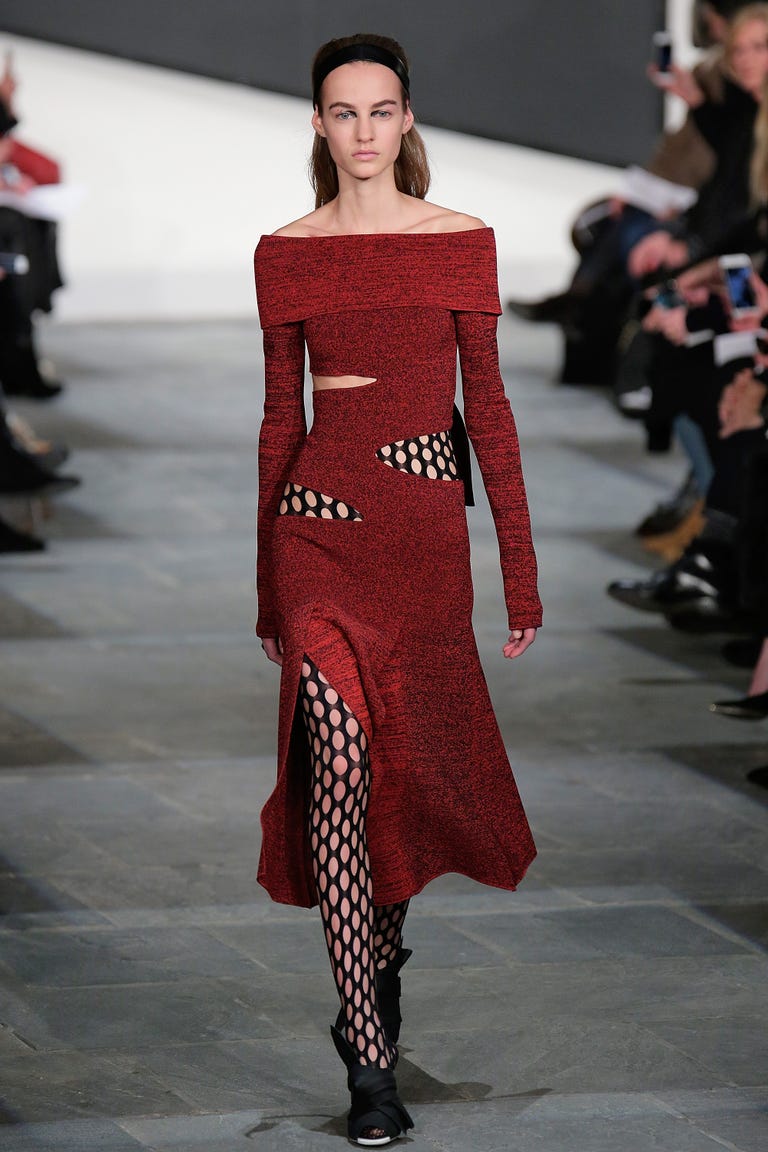 Fishnet stockings are being given a makeover that'll leave you wanting for more. Charismatic and stunning embellished fishnets, with jewels and stones and pearls, coming together to make your dreams come true.
What delights me the most is how adaptable these accessories are becoming, unlike in the 90's, fishnets now are no longer just for party-goers. For sassy ladies going for a lush look to set hearts ablaze. Instead, this time around fishnets are a lot more accommodating, they create looks that are endearing, elegant, opulent, punk and if you want, then of course sensual.
I see there is a stigma around fishnets, fishnets are edgy and unconventional, they need a lot of confidence to carry and hence most women steer clear of it than risking experimenting with it. Well, all that changes today. You can't not try an accessory that is here to stay and slay! Today we end all inhibitions about fishnets, I'm going to tell you why fishnets are for you and how to style them in the best possible ways.
Fishnets don't make your thighs look fat, instead they make them look shapelier and structured. Fishnets are a size-free zone. Irrespective of your body structure your legs are bound to look great. Namely for two reasons, one look at these sensational fishnets and two look at you. A combination like this never goes wrong.

If you are going for a minimalistic look with less embellished or punk fishnets wear them beneath your ripped jeans or frayed shorts. Heavily embellished fishnets look stunning paired with an oversized sweater dress or a boyfriend's shirt and ankle length boots. Contrary to what you think fishnets are super-easy to style, simply because of how well they go with anything and everything. The placement of embellishments on the fishnets, contour your legs to look firmer.

Apart from being absolutely adorable, the fishnets trend is a hot on Instagram. Haven't you seen your feed overflowing your favourite bloggers creating some statement looks with these embellished fishnets, flaunting their eye-catching outfits styled to perfection with these winning leg accessories. Stop being anxious about this trend, but your own today and chances are they'll be your best purchase to date.

Affair Fishnet Tights by Kerry Parker
Happy shopping!
Cheers.
Author's Bio:
Niti Sharma is a professional writer, blogger who writes for a variety of online publications. She is also an acclaimed blogger outreach expert and content marketer. She loves writing blogs and promoting websites related to education, fashion, travel, health and technology sectors.