After several years of marriage, kids, pets and bills are taking over and those feelings of newlywed bliss have well and truly started to wear off.
Need a little something to spice up your marriage? Just because you're married doesn't mean your love life needs to be boring!
You can get your love life back on track with these 4 alternative methods. Forget having a quiet night in with a movie, bask in the honeymoon period once again with the following top tips.
Be spontaneous
Fulfilling the same routine over and over again is enough to put the brakes on any spice in your relationship. Yes, there may be chores to complete and other mundane tasks that need doing, but adding a little spontaneity to your routine is great for your love life.
Do something fun without making a big plan. You could have dinner, go somewhere you've never been before or have a random weekend away without the kids.
If you want to spice things up in the bedroom, you could try new things you've never done before. Whether that's having a threesome or reading a sexy novel together. You may even fancy watching porn together or trying anal sex. You could even try something new each week to keep things exciting.
Show appreciation
You and your partner probably both shared your appreciation for each other at the beginning of your relationship. When that starts to wear off, your relationship can begin to become stale.
Put some appreciation back into your life by going back to basics. That could be saying 'please' and 'thank you' to each other, giving your support on a daily basis or going out of your way to do something nice for your partner.
You could buy them a small gift, such as their favorite aroma, or simply do a chore like walking the dog.
If you want to spice things up, why not buy your partner a sex toy or nice underwear. This can help to improve your sex life.
Dress up
If your partner has seen you during childbirth or ill health, then they've probably seen you when you've looked your worst. At the start of a relationship, we tend to make more effort in looking and feeling good.
If you've got kids or are just feeling the strain of daily life, you may not have much time to spend on your appearance anymore. Getting dressed up in a nice outfit or using a little more makeup than usual can help you to feel sexier and more confident.
When you're feeling sexier, you're more likely to want to have sex. Get things going in the bedroom again by making an effort for your partner.
You could even try dressing up in certain outfits, especially if your partner has a specific fantasy.
You don't need to dress up every night. Simply making the change once in a while can add some fire to your marriage, and your partner will love you for it!
Become acquainted with tantra
Never tried a couples tantric massage? A tantric massage may be the best thing you've ever done for your love life.
Tantra is an ancient practice consisting of texts and scriptures. These teachings revealed the meaning of tantra and how to practice it. Essentially, tantra is the interweaving and balancing of energy to promote a positive outcome.
Tantra is both a spiritual and sexual practice, helping to improve your love life and heal the body and mind. Tantra has evolved over the years into many different aspects; one of those being a tantric massage.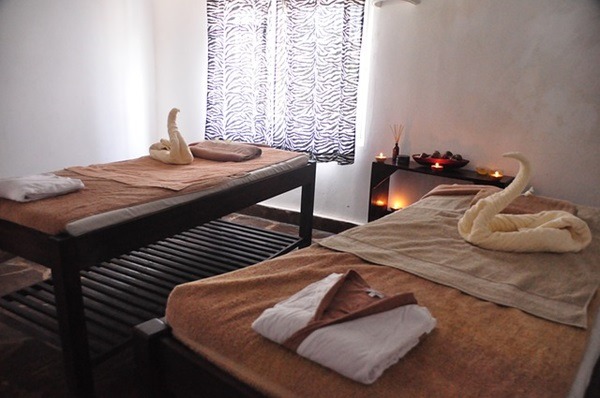 Tantric massage can be performed in your bedroom, either on your bed or on some blankets and pillows on the floor. Before the massage begins, a relaxing mood is created with soft music, scented candles, and dimmed lighting.
The massage is performed in the nude, with the body being stimulated via the body to body contact. By taking the body to the edge of orgasm and back again, erotic energy is slowly built up until climax occurs with an explosion of sexual energy.
Tantric massage is perfect for couples who want to spice up their love life. The feeling of extreme bliss and euphoria after your massage is like no other. You'll improve your confidence in the bedroom, the intimacy you have with your partner and any sexual blockages will be alleviated.
Author's Bio:
I'm a professional Digital Marketer.